| | | |
| --- | --- | --- |
| There are many firearm dealers today. You will see that antique firearms are very popular these days and more and more people are getting interested in it. There are plenty of people that are collecting them so that they can have something that they enjoy and love as a hobby. Many do love the different types of antique firearms that are out there. Developing a trust relationship with an antique firearms dealer to help you find what you are looking for will be a big help. You will see that they will have more resources to help you find the perfect one that you have been looking for. You can get so many different styles of firearms and you will see that you can have a blast with them. There is nothing better than getting something that you will have for a lifetime keepsake. Click here to visit our online gun catalog. | | |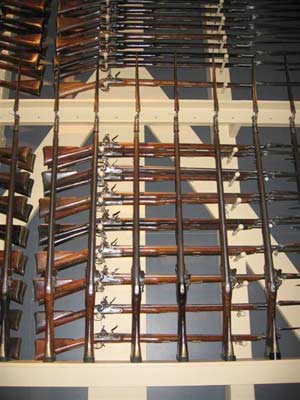 Once you have your collection from the antique firearms dealer that you are working with, you will see that you will have a super collection that you can be proud of. You will feel good about the way that you have worked so hard collecting such beautiful pieces that will work great in your home. You will be able to display them for everyone to admire and check out when they visit your home. If you are looking for a great gift idea for anyone that loves to collect firearms, the Kings Armoury may be the best way to find what you are looking for as your next collection piece. You can get the best quality and something that will be in your price range. However, some of the firearms may be a little more costly than others..

The Sporting Shooters Association of Australia( SSAA) has plenty of information on the legal aspects of firearms' transfers. I cannot recommend highly enough that you be a member of this association.
Click here to visit the SSAA website and discover all about the legislation and regulations pertaining to owning and acquiring firearms in Australia.
Some of the antique firearms that people are selling are very valuable. You may have to pay more than what you think for the right one from a reputable antique firearms dealer. You will want to be safe and make sure that you are getting something that is going to be a good value for you and your collection. You want something that will stand out and be noticed by everyone that enters your home. This will make you feel good about what you have been collecting and taking an interest in for years. You will have a great sense of satisfaction when you are getting the firearms that you want and need to add in your famous collection at home.
To understand the system we use to classify the condition of used guns and collectible firearms click here
The Kings Armoury provides a trusted source of antique guns & collectable firearms of all types for sale to gun collectors, firearms enthusiasts, and history buffs. As a full time collectible and antique gun dealer, they buy guns and sell guns, and trade firearms. Their main business is thier mail order catalog of guns for sale, and this website is our online gun shop where we buy and sell firearms. They also have informative articles on firearms identification, gun values, & other aspects of gun collecting and historical weaponry. Click here to visit their online gun catalog.

The Kings Armoury also buys and sells antique and used gun parts, bayonets, swords, knives, daggers and other collectable militaria. Contact us if you have any of these items for sale. We are interested in single items, collections of any size, or estates. We are happy to sell items on consignment for you.