The Kings Armoury sells used guns. We offer collectors a source of used guns specialising in antique guns, vintage guns, collectable guns and military guns.
The firearms.net.au website is operated by The Kings Armoury, a firearms dealership located in the wheatfields of Western Australia, by proprietor Michael King and his long time best friend John Kurzer. Michael began his lifelong interest in target shooting when he was 4 years old. He began collecting firearms upon receiving his first rifle from his father for his 9th birthday. Michaels father worked at the Small Arms Factory (SAF) at Lithgow for 46 years, more than 10 of those years as the head foreman in charge of rifle assembly and reconditioning (FTR), and his grandfather worked these when it first opened from 1913 until WW1 broke out. When Michael was 6 years of age his father took him into the SAF Museum and he became fascinated by historical firearms and has been ever since. Michael is fascinated by the living history aspect of historical firearms, not to glorify war but rather as a reminder of the sacrifices made and also of what not to do in future moments.

Upon leaving school when he was 16 he followed in his Fathers footsteps and commenced a Toolmaking apprenticeship at the Small Arms Factory which included extensive training in all aspects of gun manufacture, design, testing and troubleshhoting. In the 3rd year of his apprenticeship he also commenced training in Mechanical Engineering and he later worked for many years in process engineering. He worked on many commercial projects as well as on small arms research and development projects. Michael was also involved in troubleshooting rifle manufacturing processes. In 1983 after becoming the Department of Defence Support Apprentice of the Year he was sent to the UK for a year to work at the Royal Small Arms Factory on attachment. All in all Michael worked at the SAF for 15 years then took a redundancy package. For many years he also ran a Public Address business part time doing sound and lighting for bands. Since 1996 he has been running his own training consultancy business. A respected public speaker, he regularly receives invitations to address large gatherings all over the world in the field of personal growth. He also works within the business community, lecturing on ethical business strategies and purpose/service-oriented business visioning.
This is a firearms dealership with a difference. Michael's business philosophy is based on 45 years of collecting experience and target shooting. If there were only one thing that he can share from these years of experience, it would be that "Reputation is Everything." He will always be a collector at heart, so he knows what it is like to spend hard-earned money ordering something over the phone or Internet only to be disappointed. His main goal for this site is to have satisfied customers who will come back in the future to add to their collections without hesitation. He has made a commitment to represent every item with a thorough description and detailed photographs.
Here is some feedback from Michaels online sales
| Date: 10 May. 2010 16:04:48 | Type: sale | From: Thommo52
Very happy with the condition and grouping of the 22 trainer. Also appreciate vendor's flexibility with delivery options.
| Date: 07 Apr. 2010 12:41:13 | Type: sale | From: Mustang
Excellent communication & help offered to a new buyer, will use again.
| Date: 20 Mar. 2010 03:57:26 | Type: sale | From: eddyguitar
a very honest and helpful dealer. i highly recommend him to anyone looking to buy with confidence.
| Date: 04 Feb. 2009 09:49:29 | Type: sale | From: mikewds
Revolver in excellent condition,not over described. Every aspect of transaction including communications A1.Michael does what he says. A pleasent experience all round. mikewds.
| Date: 02 Jan. 2009 17:31:44 | Type: sale | From: Curiousbob
Excellent communications, fast shipping. Item exactly as described. Would highly recommend.
| Date: 30 Dec. 2008 10:30:00 | Type: sale | From: fireform
Seller, Michael King, is well known, to my gunsmith. Should be no problems. Reasonable price paid, for this item. I'm happy.
| Date: 23 Dec. 2008 13:37:16 | Type: sale | From: vincentwho
No problems fast and courteous service
| Date: 05 Dec. 2008 09:46:58 | Type: sale | From: harleyxlc
good seller ,good communications , no problems,thanks chris
| Date: 03 Dec. 2008 18:43:25 | Type: sale | From: anzaccookies
Rifle as described, very fast shipping interstate too. Will recommend highly
| Date: 20 Oct. 2008 16:50:30 | Type: sale | From: Magnum
Item as described. Prompt postage. Thanks!
We like to know a bit about the people behind the business and Michael is a handshake man. He has a diverse range of qualifications including
Fitting and Machining, Toolmaking, Welding and Hydraulics Trade Certificates from the Small Arms Factory at Lithgow

Tafe Associate Diploma in Mechanical Engineering

Certificates in Gunsmithing, Metalurgy, Heat Treatment, Drafting and Computer Aided Design and Manufacturing

Cert IV in Life Coaching and Mentoring.
We see our business as a community of like minds, students of arms who are interested in preserving our firearm history. Our business is about relationships and sharing a mutual interest. Used antique guns of all kinds are available.
Michael's other interests and activities include using his skills as an engineer to build and renovate all kinds of objects. He is the father of three grown-up children from his mis-spent youth and he also has a daughter with his long time wife Segolene. Now that his older kids are grown up and his training business is pretty much running itself he has more time to focus on his interest in restoring antique firearms and motorcycles. Michael is also in a band with his wife and eldest son, having started learning the guitar when he was 46 years old. Check out our band YouTube channel by clicking here with almost 5,000,000 views.......
Michael is a an avid collector of all kind of things............. We have all kinds of firearms and used guns for sale.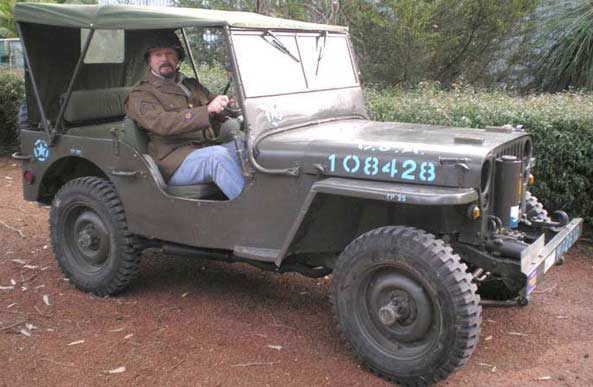 Becoming a hobby antique firearms dealer of used guns was really the natural evolution of Michaels very enjoyable hobby of collecting and shooting firearms. Over the years he has competed in all kinds of disciplines from Black Powder to Field Rifle and he has won medals in events at both State and National level. Michael still shoots shotguns, muzzle loaders, lever and centerfire rifles for fun.
We sell used guns. We sell used guns online. Firearms for sale. Gun sale. Used rifles for sale. Used firearms for sale. Firearms online. Used guns online. Shotgun dealer. Online shotguns. Used shotguns for sale. Advertise used guns for sale. Advertise used firearms for sale.
Used guns for the collector. Welcome to your antique gun dealer.