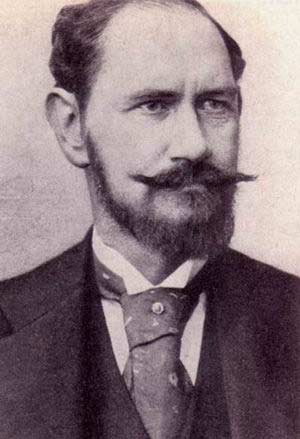 Ferdinand Ritter von Mannlicher (born January 30, 1848 in Mainz, Germany - died January 20, 1904 in Vienna, Austria) was an engineer and small armaments designer. He was famous for inventing the en-bloc clip loading system, and later for patenting the Mannlicher-Schönauer rotary magazine rifle with his protégé Otto Schönauer.

In 1887 Mannlicher was awarded the 3rd class of the Order of the Iron Crown. In 1892 he was given the title of Ritter von (loosely translated to: 'knight of') due to his earlier ennoblement. In 1899 he was given a lifelong appointment to the Austrian Upper House, the Österreichisches Herrenhaus.

Mannlicher's successful designs during his lifetime were his bolt-action rifles. As a measure of how far ahead of his time he was, can be seen by looking at the unsuccessful designs of automatic rifles. European military ammunition was not robust enough to work properly in an automatic rifle or machine gun. According to WHB Smith in "Mauser, Walther and Mannlicher Firearms" the Mannlicher 1885 became the inspiration for the M1 Garand and the Mannlicher 1900 with the 'short-stroke piston' became the inspiration for the M1 Carbine.

Mannlicher served as chief engineer of the Austrian Northern Railroad and then joined the Austrian Arms Company, Styr, in 1866. His first rifle design, a turning-bolt action, was not a notable success; but his subsequent designs incorporated many advanced innovations and came into wide use in Europe. His first straight-pull, bolt-action rifle (1884) led to the popular Model 1885 11-mm Austrian service rifle. In 1885 he developed the cartridge clip and used it in the Model 1885. Later, the clip was almost universally adopted for automatic-feeding pistols and rifles.

Mannlicher designed about 150 types of repeating guns, many of them automatic. Many of his designs were failures because they were more advanced than the ammunition and metals of their day.
Click the links in the right column to learn more about the Mannlicher rifles